Published on 11/07/2017 5:00 am
Chocolate Advent Calendars for those who Matter to you
Christmas is around the corner so are your favorite Chocolate Advent Calendars. We are the experts in offering a wide range of advent calendars that contain luscious chocolates which are a treat to your taste buds. Our cheap Chocolate Advent Calendars are loved by each one of us, irrespective of the age and this is why they have been very popular always. Christmas is that time of the year when no one minds you have that extra share of chocolates and just imagine how wonderful it sounds having a chocolate as you get up in the morning.
We understand your sentiments and for this very reason, we have been crafting best grade sumptuous homemade chocolates for over thirty years. And, we are proud of being on the top list of people who buy our advent calendars every year. Not only our advent calendars loved by families but they have become powerful marketing tools for the businesses who want to stay in the minds of customers all through the Christmas season. So, irrespective of what is there on your mind, just connect with us and share your requirements with our experts and they will be ready to offer you everything ranging from made-to-order customized solutions to cost-effective giveaways. Our Chocolate Advent Calendars are food-safe and are manufactured keeping in mind the highest standards. So, if this Christmas, you are looking forward to making an impact on your retailers, customers, vendors, associates and more, it is the time to connect with Chocolate Advent Calendar. The calendars can be customized as per your requirement; you can have particular images on the advent calendars that reflect your agenda or your company logo so that it has a long-lasting impression. And, if the advent calendars are for your teams, you can have your team pictures on the covers of advent calendars, what can be a better idea than showing them the appreciation through advent calendars.
We have two types of calendars: Desktop advent calendar and wall mounted advent calendars. These can be had in both portrait and landscape form. To know more about our cheap chocolate advent calendars, feel free to connect with our experts who will be there to assist you. You can reach out to us through email or call us directly on the number mentioned below.
Email id: sales@chocolateadventcalendar.co.uk
Phone: 0345 658 0202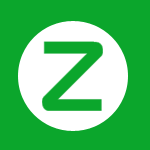 Chocolate Advent Calendars